Hey, Did You Know...You Don't Have To Buy A $ 300 Hockey Stick To Play Minor Hockey?
I know it sounds crazy because we're so used to hearing about buying the newest hockey stick , and while that is important and everybody LOVES getting a new twig, I'm going to share three tips with you today that's going to revolutionize the way you think about your hockey gear for the season.
This could be my "Jerry Maguire Moment" as I work closely as a wholesaler with many large sporting good stores and franchises....but seriously..."Who's Coming With Me?"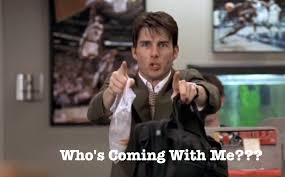 I'm James Dewar and I am president and founder of Stinky Lockers who has now helped thousands of parents and managers in Canada & USA make their minor hockey season affordable and memorable for both the parents and the kids.
So what is secret to saving hundreds of dollars on a new hockey stick?
It's Personalized Hockey Stick Decal that features your players name, number, team logo and team color. It's like their first endorsement deal! It's like the just got signed! Click here to order your $ 3 decal!

Through our experience of having 4 kids that played hockey and having managed all their hockey teams, (manager of the year 2X times by the way!)

I was always trying to make things special and find fun and affordable, ways to make their gear "good enough" and avoid them from wanting NEW a new stick. To be honest…. we couldn't afford it!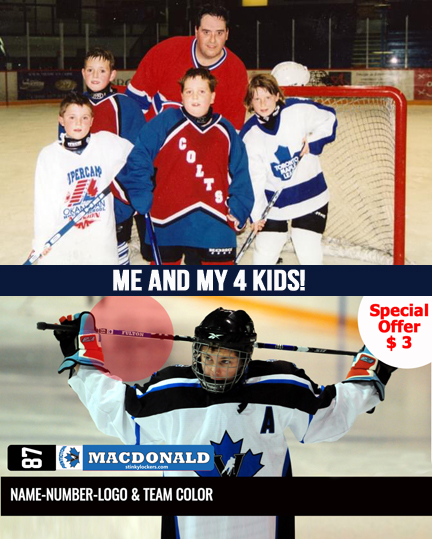 So I'm going to share with you 3 tips about personalized hockey accessories and by ordering some our decals will save you money and at the same time create some really cool team spirit.
And I know what you're probably thinking: How can a simple decal save me money?
1. So the first tip is, just like Mom said, Put Your Name On It.
The big idea here is you will drastically increase the chances of getting your equipment back. Remember, the most expensive hockey stick is the one you have to buy twice!
This is important because sticks and water bottles get left behind ALL the time and often coaches or team trainers are left trying to figure out who's gear is whos when it gets left behind after a game or practice.
2. Use Them To Create Team Spirit. Order them for the team! Not only did it help kids KEEP their equipment and save parents money, but it started to create some team spirit among the players.
The main thing to understand here is that you don't have to play in the big leagues to FEEL like you MADE the big leagues..
This means whether you play house or rep hockey, being part of team and the benefits to team sports far exceed the benefits of not playing at all! Heaven knows….kids have enough screen time nowadays.
3. The third tip is you don't have to break the bank to customize your gear. Whether you want to order for a single player or the entire team, there is no minimum. Right now you can get a custom stick decal for only $ 3! Click here to view this promotion.
This is key because with an affordable purchase of a stick decal could save you hundreds of dollars on new equipment and your player will be thrilled with their personalized stick decal featuring their name, number, logo and team color.
Now, I know what you're thinking. It's easy to make my own..
Well the tricky thing is that that's what we did, and at first it was great, but we soon realized that snow, ice and water soon made the ink run and the labels we bought at staples began to peel off the equipment.
And so we invested over $ 20,000 in a digital printer and laminator and design our own big league stick decals and it was amazing. So now you can personalize your own stick with your name, number, team colors and team logo on this amazing 3M vinyl that we know you'll appreciate.
We found a way to make your stick more special without have to spend literally hundreds of dollars on new stick. For less than the price of a Gatorade, we are able to provide each player with customized decal that they can peel and stick onto their own hockey stick. Whether it be with the Ice Dogs, Outlaws or whatever fun team name your hockey player is on.
This is going to get your players excited about the season and build a team spirit among the player, parents and coaches that is unmatched in team bonding early on into the season.
What I have done is come up with amazing offer and we are prepared to make you your very own customer stick decal for only $ 3 AND we're going to throw in FREE shipping. We think this will make your player feel like an ALL-STAR and thrill your parents and coaches!
If you would like to order for an individual player, complete the form on the side of this page and we'll get started on your order. For team orders, click our team order page here >> https://stinkylockers.net/can-team-order
You may ask yourself, why are we giving them away so cheap? Cause I know you are going to appreciate our stick decals, but we think you are going to LOVE some of our other products. An I thought it was just a great way to introduce ourself. During your checkout we're going to introduce some of our best selling products. If you like them, great! Simply add them to your order. If not no worries, simply click the link below the button and decline the purchase and proceed to the next step.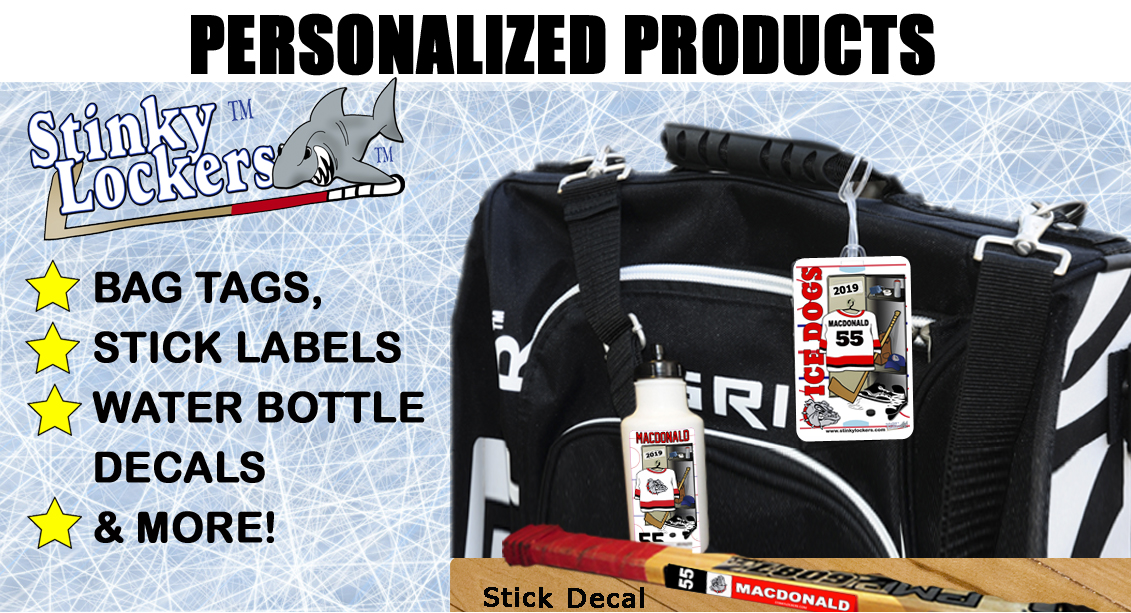 We have a limited quantity available during this promotion. When we run out, the promotion will end. Don't delay and take advantage of this early bird season offer.
I can tell you the feedback we've received over the last 10 years from many parents just like you has been amazing. We guarantee you'll be happy with your purchase.
We're always here to help! Let us make your player feel like an ALL-Star!
We also have a personalized water bottle decal to help your player keep track of their water bottle as well, but today I am talking about the big league stick decals.
To order you very own stick decal visit our promotion page at https://stinkylockers.net/3dollar-stick-decal29426232
If you would like to order for the team, click here >> https://stinkylockers.net/can-team-order
I can't wait to see you on the inside (or maybe in the rink!)
Have a great day.
James