It was the fall of 2016 when Edwin Encarnacion's 3 run home run sent the Toronto Blue Jays into the American League Division Series. It's that home run that inspired my first version of our custom baseball stickers.....and in my opinion, it was my Ugly Baby!
We've since hired a full-time graphic designer who make our vastly improved personalized sport stickers.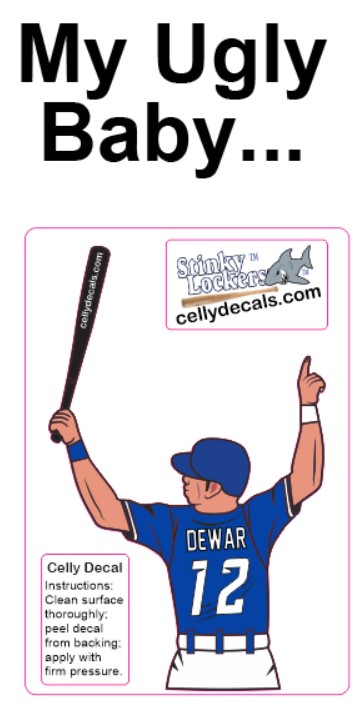 Here is a look at our improved Baseball Series available! Click here to view our entire baseball line.