Product Description
Get your all in one Hat Trick Combo. A great player gift!
Hat Trick Combo features;
2 Big League Stick Labels

1 Water Bottle Decal

1 Helmet Jersey # Decal

2 Team Logo Helmet Decals

1 Team Name Decal for Helmet
Only $20 per player with NO Setup charges. Order for the team & $AVE.

Note: When no logo is available a sport related silouette is used. See below.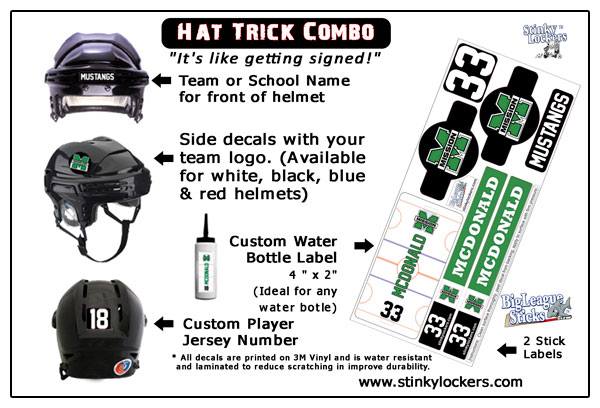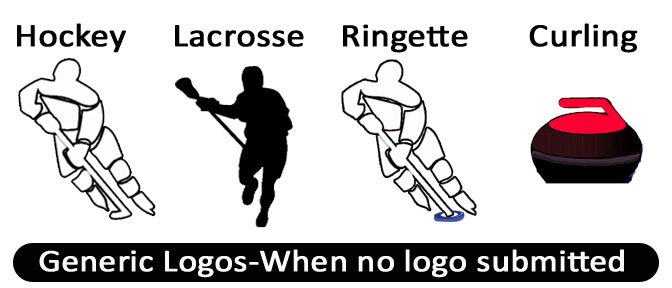 Did you know that Hockey Canada issued a bulletin in 2012 with regards to helmet stickers? Hockey Canada will no longer removed a player's helmet from the play for the application of stickers.
Click here to read this bulletin.
Custom Field
Product Reviews