Play to Win
Thank you for playing! The contest will remain open to winners until 100 Celly Decals have been CLAIMED!
Enter your winning coupon code on checkout and only pay S & H fees!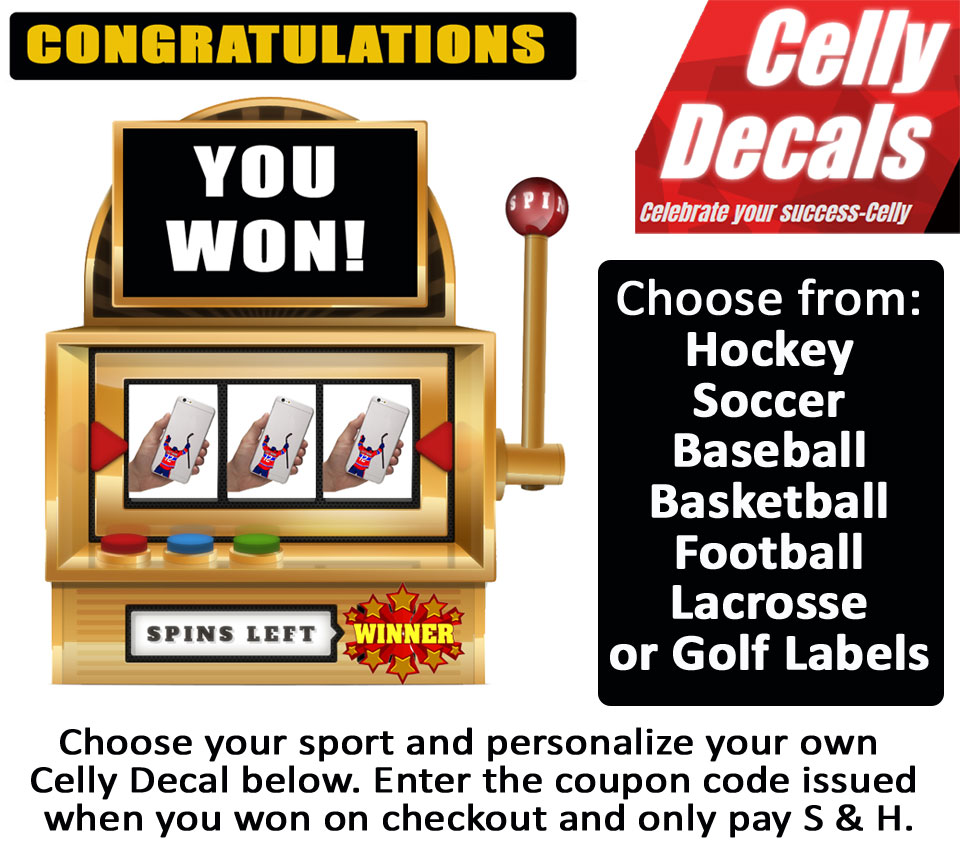 Celly Decals are water resistant peel & stick decals. Simply Peel & Stick to any
cell phone, laptop, tablet or water bottle! Note: Case not included!