Celly Decals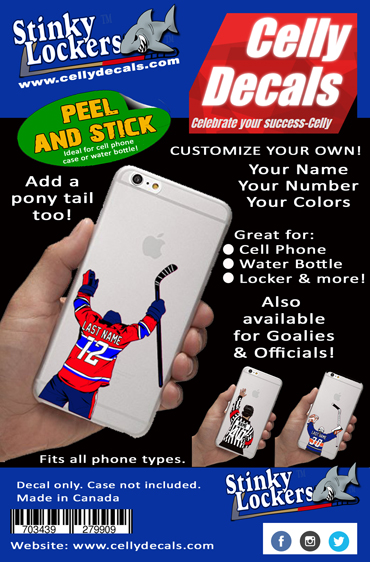 Celly Decals are printed on 3M Vinyl and are laminated before
they are contour cut. Celly Decals are water resistant
and scratch resistant.
Available for;
Players

G

oalies

Officials
Plus: Add a Ponytail to any Celly!
Simply Peel and Stick to any cell phone or cell phone
case. Celebrate your Success....Celly!
Note: Phone Case not included!